Honours Programme "Scientific Research in Industrial Engineering – Energy"
This programme falls within the strategy for high level training of Politecnico di Milano. It is intended for students with high predisposition to studies and research and aims at improving the students' skills in order to train engineers devoted to science and technological research. The programme is structured through the ordinary Course in Energy Engineering and gives the opportunity of deepening some subjects from the point of view of both methodology and contents, under the supervision of a reference professor. For this purpose the programme foresees additional training activities in several disciplines and within the MSc Thesis for a total of 20 additional credits, including those listed in the Honours table and others within a broad choice among MSc courses, guided by the interest of the student and in accordance with the reference professor. The title of the programme will be officially reported in the transcript of records together with the description of the conducted activities.
---
Honours Table
ECTS
Code
SSD
Course Title
Notes
ECTS Group
8
052398
ING-IND/09
ENERGY CONVERSION B
for BV-PASP EIT
8
8
090926
ING-IND/11
PRODUZIONE DI ENERGIA TERMICA E FRIGORIFERA B
for all BV-PASP but EIT (Italian students only)
8
052395
ING-IND/11
GREEN BUILDING ENERGY SYSTEMS
for all BV-PASP but EIT (Foreign students only)
8
099362
ING-IND/10
ELECTROCHEMICAL ENERGY CONVERSION AND STORAGE
for PC-PASP EEE
8
on guided choice - preferably in SSD ING-IND/07-08-09-10-11-24-25-27
8
4
ADDITIONAL INTERNSHIP/THESIS
4
TOTAL
20
---
Legend
BV-PASP
Tracks in Bovisa Campus
EEG - Green Power Systems
EEH - Oil and Gas Production
EEP - Power Generation
EES - Energy for Development
EIT - Termotecnica - Energy Use and Built Environment
PC-PASP
Track in Piacenza campus
EEE - Renewables and Sustainability
---
Reference professors
For BV-PASP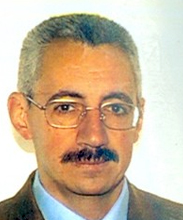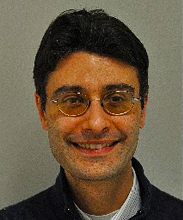 For PC-PASP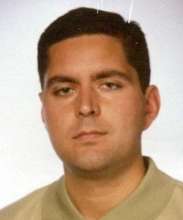 ---
Notes
Study Mobility is not allowed in this programme apart from Master Theses/Internships abroad.
The requirements to obtain the Honours Programme qualification in "Scientific Research in Industrial Engineering - Energy" are the maintenance of the weighted average of not less than 27/30 with no score lower than 24/30 and to have passed all exams of first semester at the end of the first a.y. and one course related to SSD INGIND/31-32-33 of the second semester. In any case, all exams must be completed within the second academic year.